Airbus Transport International
Air Arabia_resized
Air Astana
air calin
air canada
air hamburg
Air malta
Air Tahiti
air Tanzania
Air Transat
alaska air
Arik
ASL Belgium
Astral Aviation
Atlantic
Boeing
BP
Biman Bangladesh
binter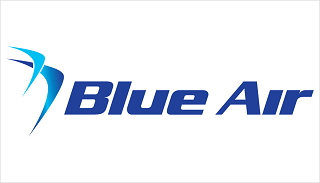 blue air
Cathay pacific
Challenge Airlines
cyprus
DAT
DHL
easyjet
Department for Transport
EAT
EDF
egyptair
emirates
enter air
ethiopian
etihad
evelop
fedex
FireFly
freebird
Georgian Airways
getjet
Gulf Air
hans
hawaiian
hifly
iberia
ITA Airways
jetfly
joinjet
KLM AIRWAYS
longtail
LOT
Malaysia
MEA
novair
pegasus
pia
Plus Ultra
privelege
Rwandair
ryanair
salamair
scoot
Srilankan Airlines
sunexpress
Sunwing
tassili
Transavia
tui
Turkish Airlines
turkish fuel services
Turkmenistan
Vistajet
Wamoos
WestAtlantic
westjet
volotea
play
orbest
jet 2
japan airlines
israir
flyr
china
british
american airlines
amc
xfly
sprintair
SKY airl
qatar
provincial
Peoples
nodrica
LATAM
korean
Joran aviation
ijm
icelandair
globaljet
finnair
bulgaria
air seychelles
air atlanta icelandic
Since 2012, the Aviation Carbon series of conferences have been widely recognised as the leading "must-attend" international event focusing on market-based measures, such as CORSIA and the EU ETS, to address carbon emissions from aviation.
Following UN reports and the Paris Agreement, climate action is a top priority for the aviation sector, with industry and governments around the world adopting net zero emissions targets. Aviation Carbon 2022 will discuss this vital issue, with coverage of what is required to meet net zero, as well as the growing importance of sustainability-linked finance and ESG reporting. Aviation Carbon 2022 has been extended to three days to cover the surging interest and demand for sustainable aviation fuels (SAF), with a particular focus on policy and investment.
Our events are open to all airlines, business jet and other categories of aircraft operators from around the world, regardless of their size, location or any membership of particular aviation associations. Aviation Carbon 2022 will be of interest to departments responsible for finance, operations, fuel, legal, regulatory, CSR and environment.
Aviation Carbon is uniquely supported by the major international airline, business aviation and carbon market associations. Partner, Sponsor and Delegate feedback from our events indicates very high satisfaction levels and praise for the excellent networking opportunities. We only organise real-world events because our participants recognise the huge importance of people meeting physically together in a professional space to share and discuss the issues of the day and seek new opportunities, especially after suffering professional and social isolation due to pandemics and 'work from home' policies.
Our events are full of presentations and lively, insightful discussion panels and workshops with leading industry and stakeholder experts.
Legal and financial institutions, industry consultants, government and regulatory authorities, aviation biofuel supply chains, NGOs and academics all benefit from attending.
We look forward to welcoming you to our next event! If you are interested in exhibiting or sponsoring our leading events, please visit this page for more information.